Cloud-based GIS (Geographic Information System) data storage infrastructure comes with numerous benefits over traditional storage on local drives. An understanding of GIS will clarify why cloud data storage is the optimal choice. Geospatial technology "is a term used to describe the range of modern tools contributing to the geographic mapping and analysis of the Earth and human societies," according to the American Association for the Advancement of Science (AAAS).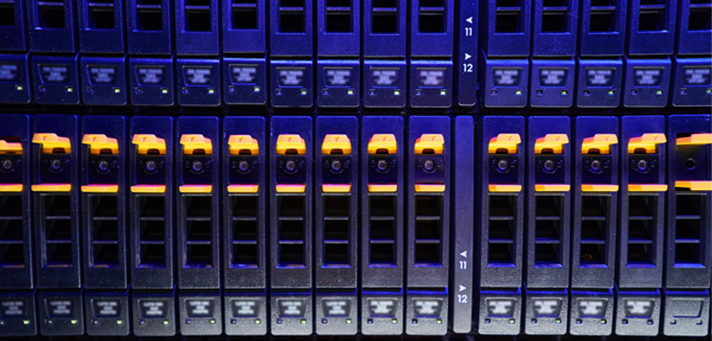 On a smaller scale, geospatial data can map individual buildings, features, and layers of your facility or campus. Several kinds of technology comprise the available tools that procure this data. GPS (Global Positioning System) technology determines precise positioning, using satellites orbiting the Earth to track location and movement through a process known as trilateration. Trilateration uses measures of distance from three points to provide exact locations. Drones, or UAVs (Unmanned Aerial Vehicles), can capture aerial camera footage and barometric pressure readings to gather property information from above. GPRS Project Managers also use 3D laser scanning, utility locating, concrete scanning before and after pouring, and leak detection methods to amalgamate geospatial data. Through this data gathering and analysis, GPRS compiles "actual as-builts" and captures any renovations or environmental changes that have rendered your original information obsolete.
Powerful GIS software then synthesizes these data points, resulting in maps and even 3D models. This allows the GIS consumer to glean insights about each element separately, in relation to each other, and as a broader whole. Powered by geospatial industry leaders GPRS, SiteMap® takes these principles to the next level, providing views of data both above and below ground. The Map Viewer displays all of the above mentioned layers, allowing you to Visualize the Built World™. The cloud-based Digital Plan Room allows for document and data upload of blueprints, permits, camera and video footage, utility information, and more, with the ability to add and update it at all times.
Cloud-based data storage falls into three categories. BMC defines, "Public cloud is cloud computing that's delivered via the internet and shared across organizations. Private cloud is cloud computing that is dedicated solely to your organization. Hybrid cloud is any environment that uses both public and private clouds." SiteMap's® Personal account technology  falls into the public cloud, allowing clients freedom from exclusivity.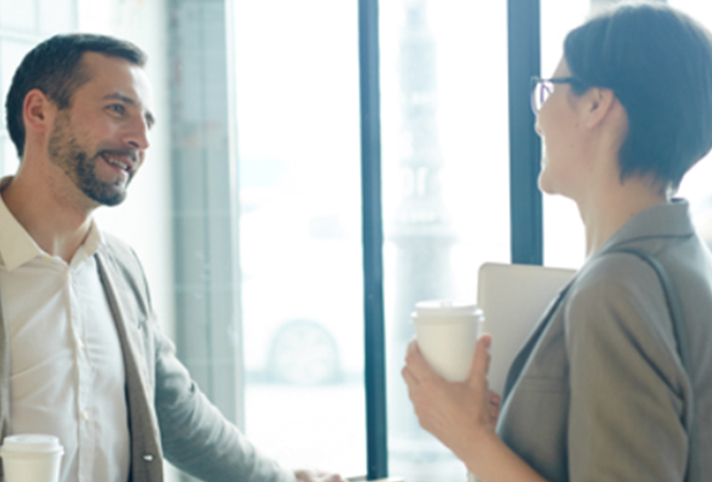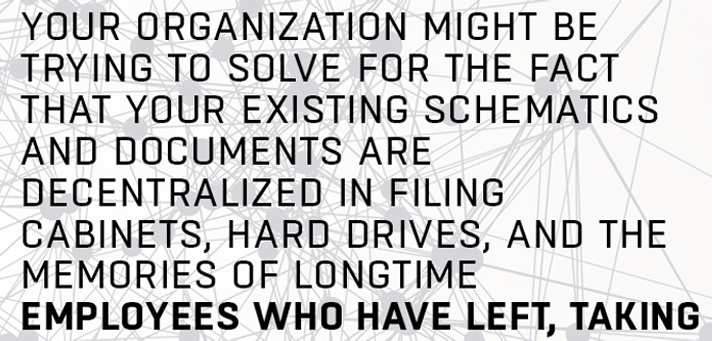 What are the benefits of cloud-based GIS data storage infrastructure?
Your organization might be trying to solve for the fact that your existing schematics and documents are decentralized in filing cabinets, hard drives, and the memories of longtime employees who have left, taking institutional knowledge with them. Collaboration can also be a challenge across construction, facilities, and IT teams who partner on construction and improvement projects. Data processing and storage can be a challenge when it is detailed and significantly large; perhaps you're even concerned about having enough data storage to accommodate a facility expansion in the future. Cloud data storage infrastructure for GIS solves these problems, addressing:


On-demand accessibility: Cloud-based GIS data can be viewed anytime, from virtually any device. Gone are the days of storing maps and plans locally on one individual's hard drive, accessible only during standard business hours. Data on the cloud can travel where you do, viewable anywhere in the world that has an internet connection by those with the appropriate credentials. This also means centralized collaboration can be accomplished easily, with multiple stakeholders reviewing the same data at once.


Processing large data sets: The intricacies of each layer of a facility cannot be understated. Whether mapping water pipes and electrical utility lines, the nuances of concrete before it's poured and post-tension, the actual as-built dimensions of buildings on your campus, pipeline video footage, or another building specification, the display becomes more complex. In simpler terms, the more layers you add to your GIS map, the more complex it becomes to extrapolate insights about their positioning and relationships.


Scalability: If your facility or campus is expanding, so must your data storage infrastructure. Local storage has a finite amount of space, while cloud storage can be easily upgraded and grown in proportion to the data storage space needed. If you add buildings, land, or even want to map your facilities across geographies, cloud storage enables this expansion gracefully.


Reducing risk of data loss: Data loss occurs when information is destroyed by malware, security breach, theft, error, or power loss. Keeping your GIS data on the cloud means there is virtually no downtime for software patches and upgrades, it can be secured, and also that there is minimal data loss in the event of a disaster.

The use of cloud-based GIS solutions can help your facilities and construction teams to have a coordinated, detailed view of your property; when using SiteMap®, this vision extends both above and below ground. Cloud storage grants modernization and accessibility that was previously unavailable on locally stored drives. Contact SiteMap® today to learn more about how we'll bring your mapping, construction, or renovation project vision into focus.